If you're confused about stubborn weight gain and have tried multiple diets and exercise plans with NO results...This is for you!
If you say YES to any of the below then this Menopause Fat Loss Method is for you!
You want to lose the stubborn menopause weight (for good)
You've tried every approach you can think of and nothing is working, nothing!
You don't want to count calories, reduce portion sizes or exercise like a mad-woman
You don't want to feel deprived or have to watch everything bite you eat.
You want to enjoy dinners out, vacations, summer & holidays without feeling restricted
You want relief from inflammation, aches & pains
You want to get rid of the bloat around your belly and feel comfortable again
You would like increased mental clarity and sharpness
You would like your energy back so you can keep up with your grand children, and participate more in other activities you love
You want to have clear, glowing skin
You want to zap the sugar & carb cravings
You want to reduce the risk of chronic disease and improve your overall health & wellness

You want to avoid health issues common in your family such as heart disease, diabetes, arthritis, high blood pressure, etc.

You want to wear your favourite clothes and stop hiding behind baggy outfits and stop the pinching in all the wrong places
The 3-Month Menopause Fat Loss Method INCLUDES:
---
Step by Step Guidance
on What & When to Eat...
... enjoy the easy and delicious "Done-for-You" recipes & meal plans. No counting calories or macros, everything is already designed to bring back balance to your body.
It's Done-for-You complete with suggested menu plan, shopping list and recipes.
Every week you get a new Meal Plan outlining WHAT & WHEN to eat to kickstart the return of balance so you can maximize your results.

Easy & Delicious Recipes the Whole Family will Love!
Before Starting We Personalize The Approach For You...
... before starting the program you'll meet with Catherine to get oriented and to personalize the program so it fits with your tastes, your likes & dislikes so Catherine knows how best to support you and so the program fits with your tastes and your lifestyle.
Before ending the program you'll meet with Catherine again to ensure you have the tools you need to continue the momentum once the 3-month program is over.

Personalized Coaching to fit The Method into YOUR life!
Coaching, Accountability & Community...
... weekly coaching with Catherine and the other women in the program, share successes, answer questions, share tips & strategies, continue to personalize the program to adapt to the events you have going on in your life. 
Sharing experiences with a community of kindred spirts, women just like you who want to transform their health & wellness. With accountability to keep you on track.

You are never alone! No questions goes unanswered!
Want to Learn More?



Click ▶︎ to Watch MFL Method Information Session Now!

Who is The MFL Method Program for?
The Menopause Fat Loss Method is for you if you are looking to lose 15-25lbs/8-13kg in the first 3 months and want sustainable menopause fat loss results, improve your energy, zap those pesky cravings, reduce the bloat all while receiving personalized coaching, support & accountability every step of the way.
During the first month alone you'll begin to see results, REAL results! On average women shed 6-15lbs/3-8kg but more importantly you'll regain confidence and experience first hand that it really is possible to bust the middle age spread even after 50!
The program teaches you everything you need to know to follow my proven Menopause Fat Loss Approach, and includes my top strategies to achieve lasting results by balancing your hormones & reviving your metabolism so that the weight starts to melt away!
The Menopause Fat Loss Method

12-Module Personal Online Curriculum that will walk you through
The Five (5) Stages of The Healthy Happy You Roadmap
Stage 1:
Get Ready
For Change!
(1st Month)


Get your mind & body ready for change by experiencing real results within a few short weeks so you can regain your confidence while we kickstart your body and start to balance blood sugars & hormones and start to heal your metabolism.


(Average Results*: 6-12lbs/3-6kg weight loss, reduced cravings, stable energy, reduced bloat, reduced aches/pains & more!)
Stage 2 & 3:
Gain Clarity &
Fuel Your Body!
(2nd & 3rd Month)


Gain Clarity and Confidence on how to fuel your body and learn exactly what to eat (and what not to eat) and when to eat to bring your hormones and blood sugars back into balance and restore your metabolism and continue burning the stored fat.


(Total Average Results*: 15-25lbs/8-13kg
weight loss, cravings gone, no bloat, no aches/pains, improved health & wellness & more!)
Stage 4 & 5:
Gain Momentum to a Healthy Happy You!
(4th Month & beyond)


Gain Momentum for the long-term and learn how to keep losing weight and how to stop losing weight and maintain & control your weight for a lifetime. Learn how to enjoy life, food, health & energy and of course weight control without feeling restricted or deprived.


(Total Average Results*: 15-25+lbs/8-13+kg
weight loss, no
cravings
, improved energy, no bloat, no aches/pains, improved health & wellness & more!)
The Menopause Fat Loss Method

An easy to follow, step-by-step personalized approach to fit with your (your family) tastes, your likes/dislikes your lifestyle.
Easy to
Follow
Step-by-Step
Approach!


12-Module
Online Learning
Your personal online learning hub. Each week, you'll log into your account and watch video lessons (or if you prefer listen to audio lessons or read PDF lessons) that guides you through each step-by-step lesson of the Menopause Fat Loss Method protocol to balance your blood sugar, balance your hormones and restore your metabolism.
Easy and Flexible Learning with Video, Audio or Reading.
Quick, Easy
& Delicious
Family Friendly
Meals!

Weekly MFL Friendly
Meal Plans & Recipes
Includes weekly easy to follow meal plans and recipes with plenty of options the whole family will love.
Work with Catherine to personalize your meal plan & recipes to fit your/your family likes/dislikes. Enjoy real food that you can find at the local grocery store. Plus enjoy 170+ BONUS recipes to ensure you have the variety you/your family like.
Easy & Delicious Meals the Whole Family will Love!
Community of
Kindred
Spirits!


MFLM Client Only &
Woman Only Community

With the Menopause Fat Loss Method CLIENT ONLY Community, you can connect with like minded women, cheer each other on, share your wins, share your progress trackers, ask questions, join weekly zoom coaching calls, watch replays, and seek advice & guidance from Catherine 24/7. You are never alone inside The Menopause Fat Loss Method Community.
A Community of Kindred Spirits!
Personalized
Approach &
Coaching!


Weekly Coaching
Each week Catherine provides coaching to ensure all clients, whether they live in Canada, USA, Australia, New Zealand, Europe, Asia & South Africa, have opportunity to get their questions answered. During these zoom calls we celebrate your successes, navigate obstacles, personalize your meals and answer any/all questions. If you can't join live you can submit questions in advance and watch the replay.
Face-to-Face on Zoom for Personalized Coaching & Support. 
Meet Your Coach
Hi, I'm Catherine Droessler, your coach for The Menopause Fat Loss Method.
I specialize in helping women over 50 (or approaching 50) to balance their body to get rid of the middle age spread for good.
After struggling for years to shed my own menopause gains, I finally found the answers and my waistline returned (and some) and today at 61 I am leaner, healthier & more energized than ever before!
That's why I created The Menopause Fat Loss Method - to show you first hand that it is possible to lose the stubborn weight - so you can regain your confidence in knowing that is is possible and you don't need to give up! You CAN conquer your own middle age spread for good and regain your energy, conquer cravings, say good bye to pinching clothes and feel confident in your body again!
I designed The Menopause Fat Loss Method specifically for women over 50 (or approaching 50) who want to kickstart their journey to melt the post menopause gifts so you too can live their best life in a body they love without giving up wine 🍷 or chocolate 🍫
THE MENOPAUSE FAT LOSS METHOD WORKS...
MFL works! Follow the program (personalized to fit with your likes/dislikes/lifestyle) and you will get amazing results just like these! Where we bring your body back into balance, revive the metabolism, reduce inflammation and your body does a happy dance both inside & out and shed the weight, improves energy, conquers cravings and so much more! 💃

We fit MFL into YOUR life, so you can still go out for dinner, enjoy time with family & friends, go on vacation - life doesn't stop, we work together to fit MFL into

your

life - so no matter what's going on in your life, you continue to achieve

consistent

results plus you experience:
aches/pains a thing of the past...

improved body confidence...

feeling amazing in clothes...

improve blood pressure and other health markers...

and overall feeling sooo much better today than before starting 3 months ago...

and you get long-lasting sustainable results!
🥳🤩🥰 JUST LOOK AT THESE RESULTS 🥳🤩🥰
Congratulations to our MFL Method Graduates. 
These ladies navigated Christmas, New Year's, vacations & many other life events yet because we "fit" MFL into
their
life, they learn how to get consistent results no matter what life situation is before them - their results, their consistently downward results, speak for themselves! 
💃💃
Down ⬇️ 8.3kg (18lbs), ⬇️ 10.5kg (23lbs), ⬇️ 11kg (24lbs) & ⬇️ 25lbs (11.4kg)
💃💃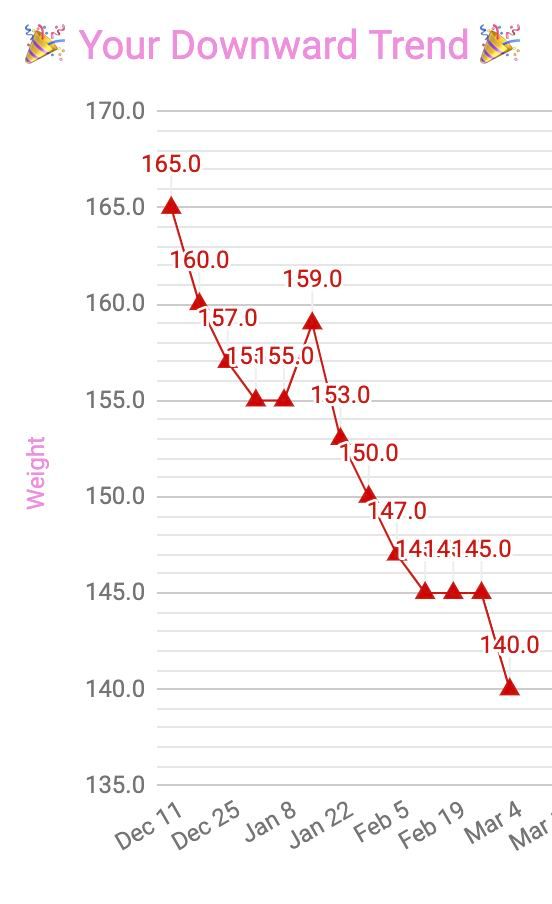 ** Results are typical. On average clients lose 15-25lbs/8-13kg by the end of the first 3 months! Some will lose less, some will lose more as every "body" is different.
Let's Take a Look Inside!
THE MENOPAUSE FAT LOSS METHOD IS EASY TO FOLLOW...
Watch
Log in to your personal account and watch your short weekly educational video lesson
(also available as audio or downloadable PDF).
Eat
Download your weekly pre-balanced MFL meal plan complete with shopping list & all recipes. Apply personalizations to fit into your week. Shop, cook & eat!
Support
24/7 access to online support from community & Catherine to ask questions, get support & seek advice to personalize the weeks meal plan to fit into your life.
... and proven effective by hundreds of women across Canada, USA, Australia, New Zealand, South Africa, Europe & East Asia.
THE MENOPAUSE FAT LOSS METHOD INCLUDES...
Welcome & Personalization 

Zoom Group Coaching Call with Catherine (1:1 for VIP Clients)

 before the program starts so Catherine can learn more about you, talk about how she can best support you and also to determine how we might personalize the program to fit your life, upcoming events, your tastes, your lifestyle. (LIVE Personalized program & VIP Clients only)
Quickstart Guide so you can get started even before your official Day 1
The MFL Method Program Hub with access to all program material including weekly lessons, meal plans & recipes
The MFL FAQ Video Library

 

get quick & easy access to a library video coaching call recordings - 100s of hours of video coaching replays, nuggets and information bites - no waiting for answers, get answers at your finger tips day and night to the most common questions. Get the support you need to move forward any time of day no matter where you live in the world! 
12 Weekly MFL Meal Plans + Recipes +  Shopping List (no counting calories, no counting macros, the meal plan is pre-balanced to make it super easy + I teach you how to do it yourself so you can continue once our time is up!)
Easy, Delicious & Family Friendly Recipes the whole family will love (no spending hours in the kitchen, majority of dinners ready in 30 minutes or less and no more cooking multiple meals!)
Swaps & Substitutes Guide (personalize to your likes/dislikes, tastes, etc.)
How to Adjust the Meals for Your Hubby (no need for separate meals, we personalize things for your hubby as well)
Goals Worksheets
Weekly Progress Tracker
Daily Inspirations from Catherine
Private Facebook Group for CLIENT members only, community of kindred spirits supporting & cheering each other on
No question goes unanswered (LIVE Coaching Personalized Program and Hybrid 1:1 VIP Clients ONLY + VIP also includes unlimited facebook msg support) 

get 

full access to

 

MFL Q&A Library

 and get immediate answers to the most popular questions. Plus ask

 questions 24/7 and simply tag Catherine inside the FB Group to get daily responses support & advice
No question goes unanswered post your questions any time in the weekly post inside the Client ONLY Facebook Community and receive personal responses from Catherine or MFL Team 
Weekly LIVE Zoom Group Coaching Call with Catherine (Personalized Program ONLY, for Hybrid 1:1 VIP Clients also includes 1:1 twice/monthly)  for Q&A, support, how to fit MFL into your life events, personalized coaching & more (replay available and Qs can be submitted in advance) (Personalized and Hybrid VIP 1:1 Programs only)
Review & Momentum Group

 

Zoom Group Coaching Call with Catherine at the end of month 3 

(Personalized Program ONLY, 1:1 for VIP Clients have call 

at the end of each month)

 so we can review your progress, the tools and skills you now have in place, your remaining goals & Catherine will share recommended next steps to ensure you continue the momentum. 
A LOOK INSIDE ONE OF
THE MFL MEAL PLANS
If you're still reading, there's something holding you back.
You may be asking...
Is this really different than what I've tried before?
Are you going to help me shed the weight?
How do I know this is actually going to work for me?
How many women will be in the Program?
Is this a subscription or membership?
How long will I have access to the program?
I have food preferences. I'm wondering if I'm a good fit, what will I be eating?
Are the ingredients for the recipes available at most local grocery stores?
How much time will the Welcome & Orientation Call take?
I have an upcoming wedding/special event. Should I wait until I'm back or join the next one?
I see Catherine's in Canada - I'm not, how does that work?
What if I still have more questions?
Will You Be Our Next Client Success Story?
---